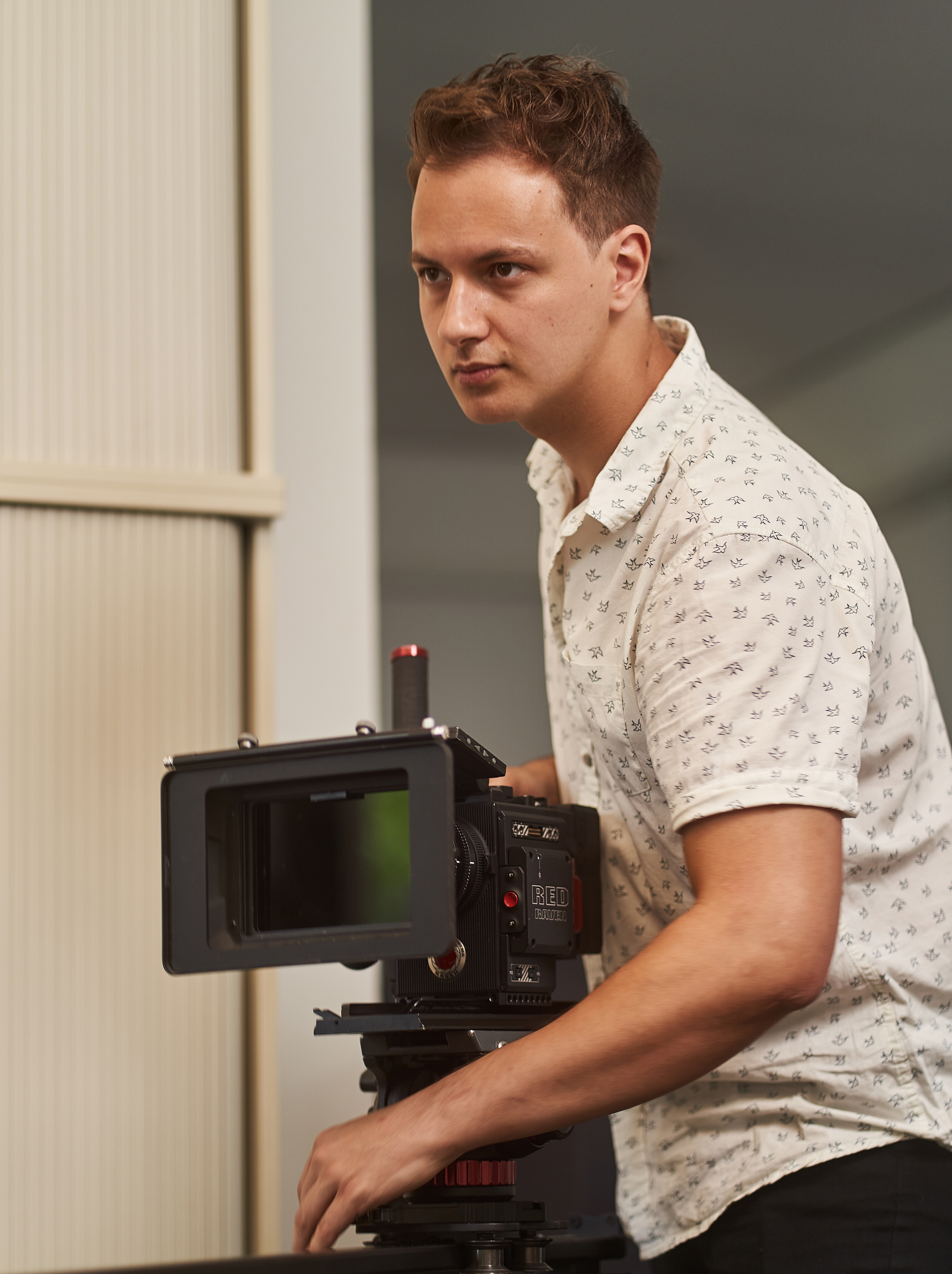 Martijn Martens
is a filmmaker and freelance camera operator based in
Heerlen, the Netherlands
. He started making films when he was eleven years old. Inspired by skateboarding films he started capturing his friends' skateboard tricks on tape. This allowed him to develop his own unique style, which still sets his work apart today. 
He took his camera everywhere and soon other people started noticing. Before he knew it, he was shooting and editing films for small clients, mostly for relatives and acquaintances. This enabled him to kickstart his career into where he is now. 
His work today consists mainly of shooting and directing commercials, music videos and events.
Among his other interests are photography, skateboarding and traveling.
In April of 2018, he founded Cornfliks, a creative film production company. This allowed him to merge his passion and knowledge with like-minded individuals to tackle bigger projects. Cornfliks produces corporate films, music videos, animations, wedding films & aftermovies.
Looking for a corporate film, music video, commercial or animation? 
Get it done by Cornfliks, my full-service, team-based film production company.

10+ Years of experience in filmmaking.
5+ Years of working as a professional in the field.
2+ Years of running Cornfliks - a creative film production company
Cinematographer / Director of Photography on commercials, music videos and short films.
Camera operator at events, festivals and gatherings.
ENG Camera operator for (live) television and broadcast.
First assistant camera on various short films.
Gaffer, grip & lighting technician on short film & music video sets.
RED DSMC2 - Experienced. Operated daily.
Arri Alexa (Mini) - Experienced. Operated on various shoots.
Sony F55/F5 - Experienced. Main camera at previous employer.
Canon C series - Moderate experience. Operated on several shoots.
DaVinci Resolve - Experienced. Almost daily for 2+ years.
Premiere Pro - Experienced. Almost daily for 6+ years. (Switched to Resolve)
After Effects - Experienced. ~Twice a week for 8+ years.
Filmmaking at Maastricht Academy of Media Design and Technology.
Theoretical Computer Science at Zuyd University
2017 - Camera Operator and Video Editor at
Upendi Film
2014 - Video Editor and Motion Graphics Artist at
RTV Parkstad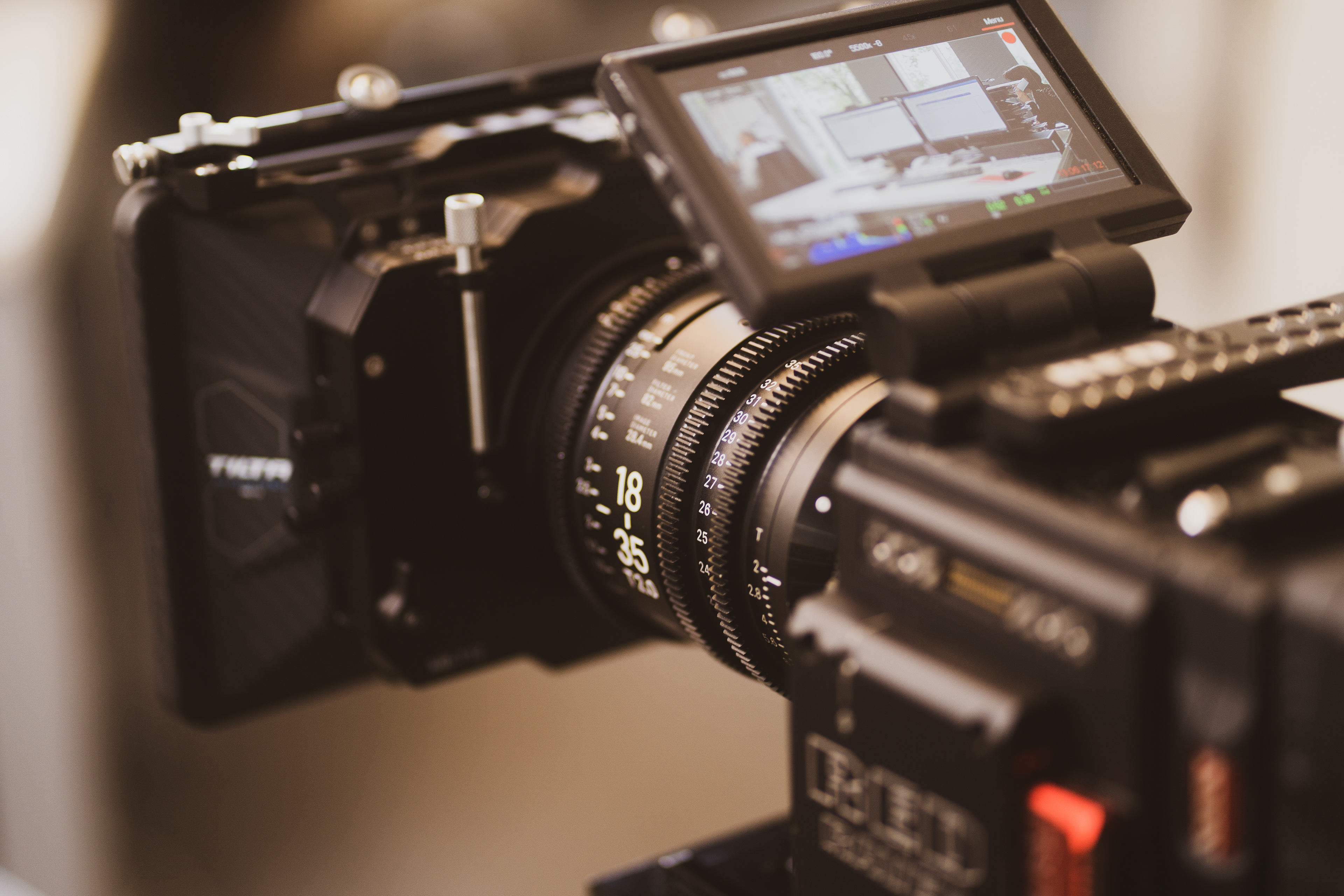 The RED Raven shoots cinema quality images at 4.6K of resolution. It shoots in raw, allowing maximum flexibility and adjustment of camera settings in post. It also shoots raw at up to 300 frames per second for some crazy slow motion shots.
Lenses: Sigma 18-35, Sigma 24-70
Fluid head tripod and camera slider 
Matte box and (variable) ND filters
Aputure lights with modifiers and light stands
Handheld camera stabilizer
The Movi allows creative camera moves without getting vibrations or camera shake in the final image. It also allows me to move very fast between takes or around an event.